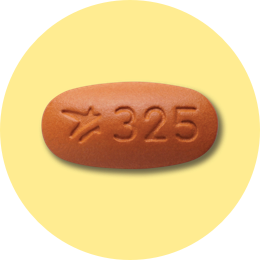 1 MYRBETRIQ® 25 mg tablet once daily
Recommended starting dose
Based on your response to MYRBETRIQ®, your doctor may increase your dose:
The maximum dose for MYRBETRIQ® is a 50 mg tablet once daily
You can take MYRBETRIQ® with or without food.
Take with water and swallow tablet whole
Do not crush or chew the tablet
Remember to take MYRBETRIQ® exactly as your healthcare provider has told you.
If you take more tablets than your doctor prescribed, contact your healthcare provider (nurse, doctor or pharmacist), a poison control centre or go to the emergency room of a hospital near you immediately. Please act even if you do not notice any symptoms.
Missed your MYRBETRIQ® dose?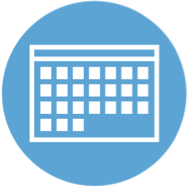 If you miss a dose of MYRBETRIQ®, the next tablet should be taken as planned.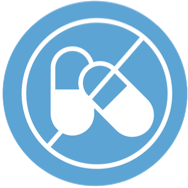 You do not need to "double-up" on the dose to make up for your missed medication.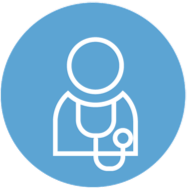 If you missed several doses of MYRBETRIQ®, contact your doctor and follow their advice to help get back on track!
Possible side effects?
It is important to remember that everyone is unique and responds to medication differently.
As with all medications, MYRBETRIQ® may cause some side effects. Possible common side effects include:
Increased blood pressure
Cold symptoms (nasopharyngitis)
Urinary tract infection
Constipation
Diarrhea
Dizziness
Headache
Nausea
Itching
This is not a complete list of side effects. For any unexpected effects while taking MYRBETRIQ®, contact your doctor or pharmacist.
Tell your doctor what other medications you are taking, even if the medicine is over the counter, including vitamins and herbal supplements.
MYRBETRIQ
®
may interact with the following medications:
Propafenone, flecainide or other drugs used to treat irregular heartbeats
Digoxin
Drugs known to increase the heartbeat or elevate blood pressure
Drugs known to prolong the QT/QTc interval and/or cause torsade de pointes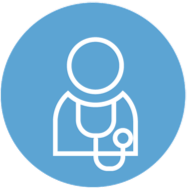 Remember, if you have any questions on what to expect or while taking MYRBETRIQ®, you can always talk to your doctor or pharmacist.
MYRBETRIQ® should not be used if you have very high uncontrolled blood pressure or are allergic to mirabegron or any of the ingredients in MYRBETRIQ®. MYRBETRIQ® should not be used by women who are pregnant or breastfeeding or patients who are under the age of 18 years.
Talk to your doctor or pharmacist before you use MYRBETRIQ® if you have problems emptying your bladder or have a weak urine stream; are or plan to be pregnant or breastfeeding; have severe kidney or liver problems; have an eye problem called glaucoma; have (or have a history of) high blood pressure; have any heart disorder, including an irregular heartbeat, an abnormal electrical signal called "prolongation of the QT interval" or a known history of QT interval prolongation; have a history of ischemic heart disease; or a heart rate that is higher than normal.
For more information, please see the MYRBETRIQ® Consumer Information Leaflet or talk to your healthcare provider.